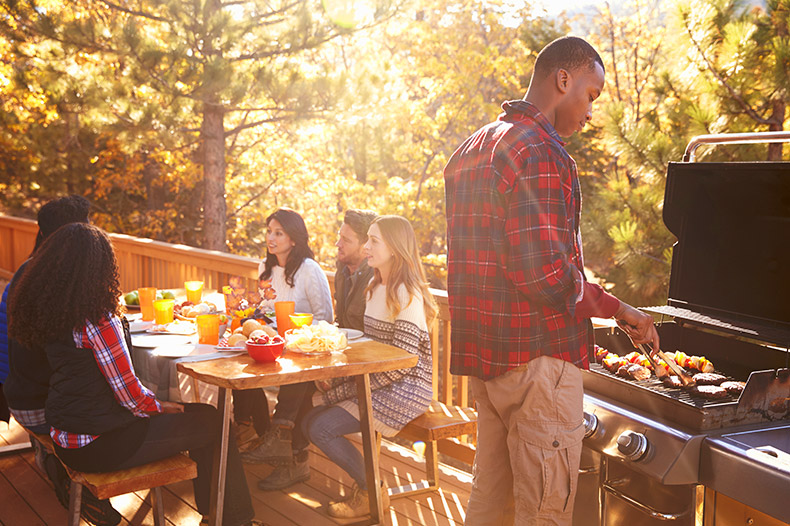 The weather is cooling down, but the grill is still heating up. For many Canadians, barbeque season doesn't end just because summer does. With the right tools, it can be a yearlong event. All it takes is a little determination—and maybe a toque.

But while outdoor gathering is a treasured time with friends and family, it can present some food safety challenges. When it comes to handling and preparing items that have been away from the fridge for a prolonged period, the safer the better. As with any cooking, it's important to follow simple food handling guidelines at your next cookout to prevent food-borne illnesses.

Quick Tips

Tip #1:
Always use a digital thermometer to ensure meat is safe for eating. It's possible for meat to change to a colour associated with doneness before all harmful bacteria have been removed, which makes the colour of meat an unreliable indicator that it's safe for eating. Using a digital thermometer is key to any BBQ experience.

Tip #2:
Always marinate meat in the refrigerator in a sealed container and be sure to store it in a spot that will not contaminate other products in your fridge. Never marinate on the counter.