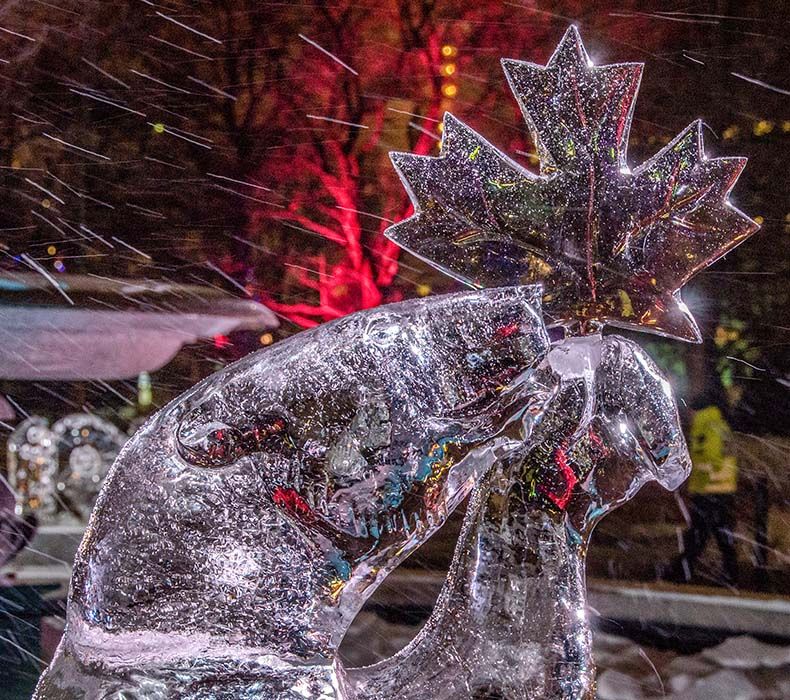 Ottawa, Canada - February 5, 2013: Ice sculpture of a polar bear holding a maple leaf at the 2013 Ottawa Winterlude Festival
As family and friends ring in the New Year and get ready for winter, VersaCold is working in the background, partnering with our customers to make sure the food that reaches tables is fresh, safe, and delicious.
Winter is Canada's season, and at VersaCold we love all things cold and Canadian, so what better way to embrace the frosty weather and celebrate living in the great white north than by bundling up and attending one of the country's many outdoor winter festivals.
With events from coast to coast, there is truly something for everyone. So lace up your skates, grab your toque and check out what's happening from Jasper to Fredericton. Below is a list of the coolest winter festivals across the country.