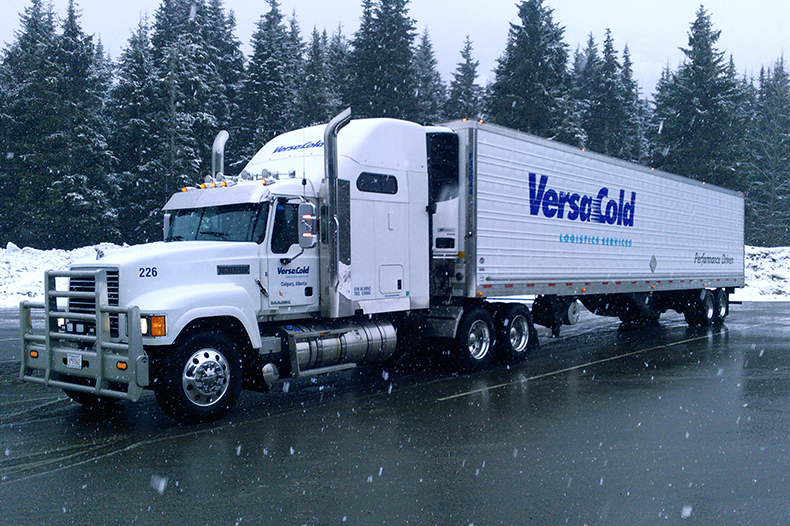 Winter truck driving tips from a driver with 5 million safe miles
With hundreds of trucks on the road moving millions of pounds of food every week, drivers at VersaCold experience the daily challenge of safely delivering food that consumers enjoy. And the safe delivery of food becomes more of a challenge in the winter months. Despite difficult weather conditions, our commitment to both safety and customer satisfaction doesn't change—so we rely on talented drivers to safely move the food that families love to eat.
To understand how drivers prepare for winter driving, we spoke with one of our most experienced drivers, Steve Nickason. Steve, who is based out of the Calgary area, has been driving professionally for over 42 years and has avoided collisions in the 5-million-plus miles he's travelled. We asked Steve to share a few ways he takes caution when driving in the winter.