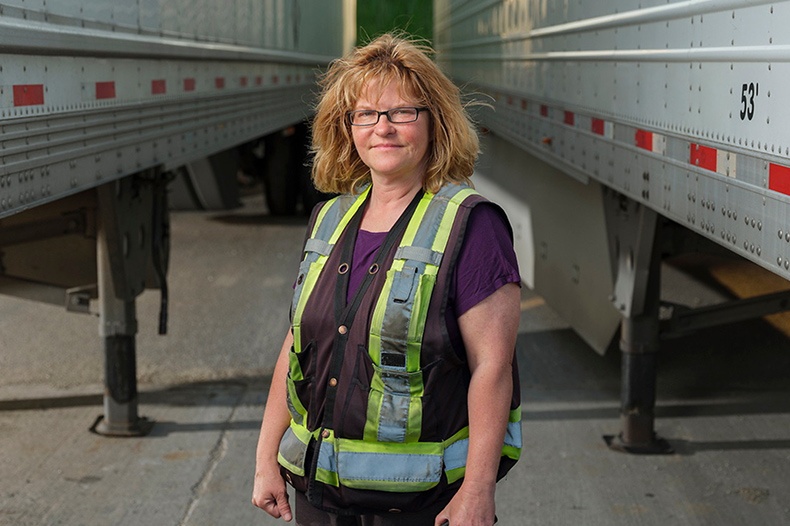 "Anything to do with food, VersaCold knows how to handle all the goods."
Our people here at VersaCold are the backbone of all that we do. So we'd like to introduce our new interview series that will continue to roll out in the months to come. These stories will feature different VersaCold employees across the cold supply chain and explore how their specific roles and personal dedication demonstrate their commitment to safety, quality and the freshness of the food families eat.
We recently sat down with Vera Penney to chat about her role at VersaCold and why it's so important to her. Vera has been with VersaCold and Atlas Cold Storage (a company VersaCold acquired over 10 years ago) for a combined 13+ years. She's taken on many roles at a number of Southern Ontario locations over the course of her cold chain career—from inventory control to customer service to workflow control and, most recently, as a shunter at our new Milton location.