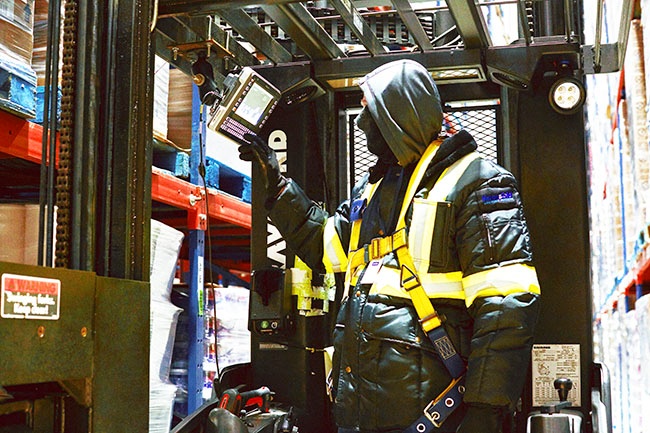 At VersaCold, safety is our top priority. In our place of work, on the road and in our homes, "safety first" is embedded into our performance-driven culture and reflected in everything we do. As part of our commitment to safety, we will be sharing some of our safety tips with you to pass on tried and tested ways to help make your workplace and home life safer.
---
It shouldn't be surprising to anyone that slips and falls are a leading cause of injuries in all industries, including ours. A slip or fall can happen unexpectedly due to the slightest loss of traction or an uneven surface going unnoticed. The potential for accidents to occur is only made worse during the winter.
However, given that our core business is working with temperature-sensitive products, warehouses and docks can experience slippery conditions all year round. These conditions require our employees to be extra vigilant and lead us to adapt our own set of safety procedures to guard against workplace accidents.
---
Quick Tips
Tip #1:
Practice good housekeeping. Ensure that all hallways, floors, and offices are free of debris and clutter.
Tip #2:
Clear debris from floors and keep paths clear of garbage, cords, and clutter that might go unnoticed in a busy workplace.
---
To help combat this potential hazard in your place of work, we suggest following these tried and tested best practices to help keep safe.