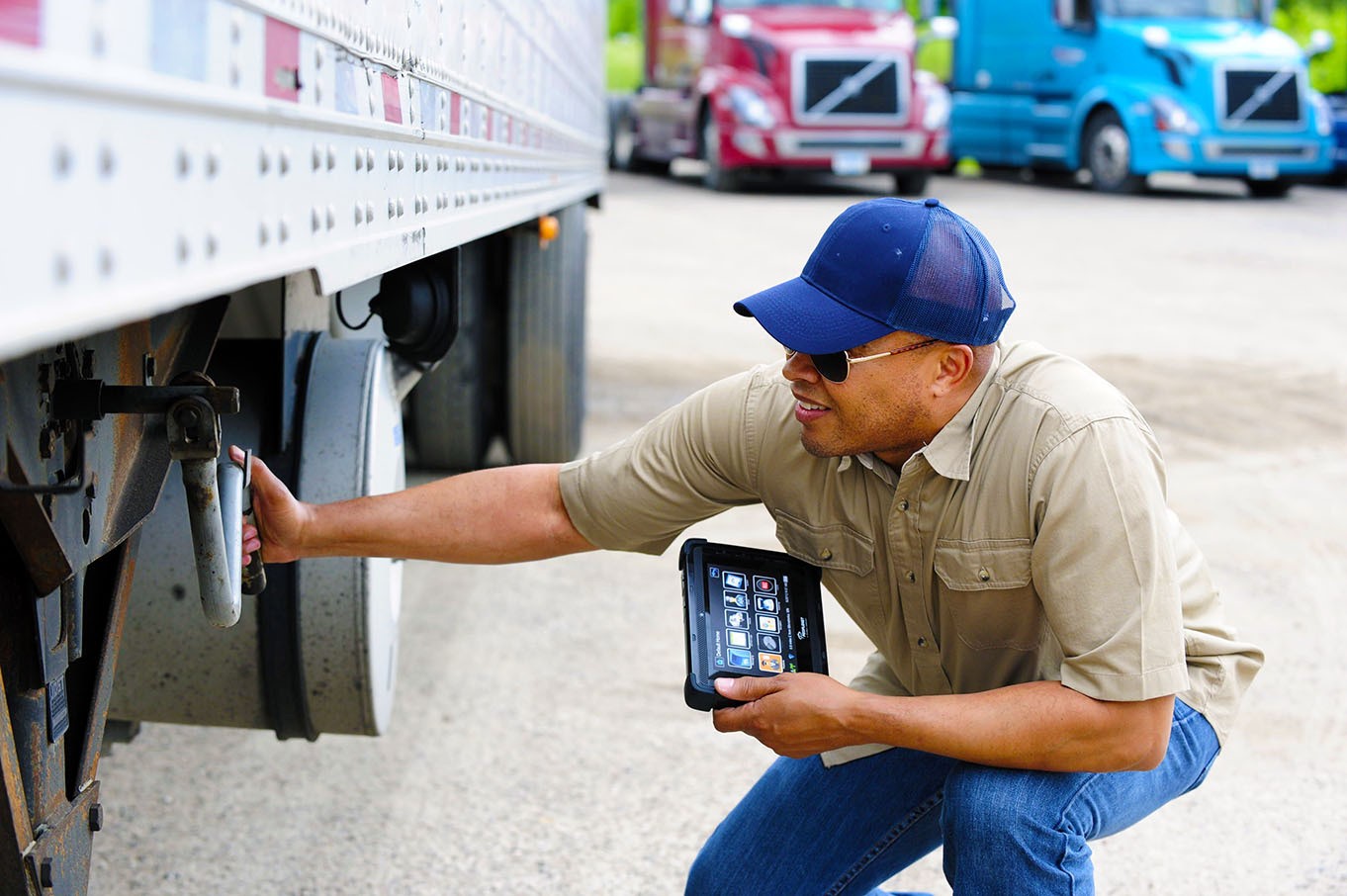 In the world of transportation, there is a common misconception that the only difference between carriers is price. It is understandable when you consider the low barriers to entry for the transportation of goods means that anyone can start hauling product and charging for it. However, when it comes to maintaining the highest level quality for your product in the face of evolving regulations and customer preferences, we know that investment in technology and infrastructure is what sets a carrier apart.

That is why VersaCold has in recent years been taking significant steps to implement the latest transportation technology innovations to provide customers with a fully connected cold chain. Strategic investment in technology provides our customers with real-time tracking, enhanced transparency and improved efficiencies so they can rest easy knowing their product is in good hands.

Read more to learn about just a few of the new technology initiatives that VersaCold is in the process of implementing:
PeopleNet
As we have already touched on in a previous article, PeopleNet is an electronic logging device that connects to the ECM of a truck utilizing GPS positioning to automatically generate status logs based on how the truck is operating. This removes the need for manual paperwork and allows drivers to focus on the more important aspects of their job—the safe and timely transport of your cargo.

VersaCold is proud to announce that 100% of VersaCold's power units are now equipped with PeopleNet and we are currently exploring the implementation of additional capabilities such as…

The ability to instantly capture documents as delivery happens—providing clients with access to the documents at the touch of a button.
Signed PODs utilizing the PeopleNet tablet to ensure accurate records and to ensure clients are always connected to the progress of their shipment.
Up-to-minute updates on product arrival and departure.
Enhanced accuracy of these E-logs provides the necessary data for compliance with regulations in the United States and Canada.
TK Tracking
TK Tracking, manufactured by Thermo King, is ground-breaking technology that provides real-time reefer engine data to VersaCold at the tip of a finger. No longer limited by waiting for the final arrival of the product to obtain data from probes and sensors, TK Tracking enables visibility into the reefer no matter where it is on its journey. TK Tracking offers real-time reefer engine alerts so VersaCold is always aware of what mode the reefer is running on, the temperature setting and numerous other factors that provide temperature integrity accuracy. If something is not right with your shipment, VersaCold is sent an automatic alert within minutes and able to take the necessary steps to ensure your product maintains its integrity throughout the shipping process.

Digi
Working in conjunction with TK Tracking, Digi sensors allow VersaCold the ability to track in real time the temperature of your product throughout the cold chain and ensure temperature integrity. These sensors inform us of real-time temperatures of the trailer box, if doors have been opened or closed, specific zone temperature variances and much more. This level of tracking is achieved through Digi sensors being placed in several key locations throughout the cold chain, including the box of the trailers, VTS facilities and our cross docks depending on the journey of the product. These sensors can even be attached to a particular pallet for temperature sensitive products that need additional attention to ensure they are safe and of the highest quality at the moment of delivery.


---
VersaCold continues to test and implement the full capabilities of these technologies in a phased approach to ensure our customers can effectively take advantage of a fully connected cold chain. These technology innovations represent an exciting future for VersaCold and offer peace of mind to customers that their product continues to be in good hands as it travels through the complexities of the modern cold chain.

If you would like more information about VersaCold North American Transportation or would like to see a demo of our technology, please contact a member of our Business Development team today and let us show you why we are the right choice for your business. sales@versacold.com or 1-800-563-COLD