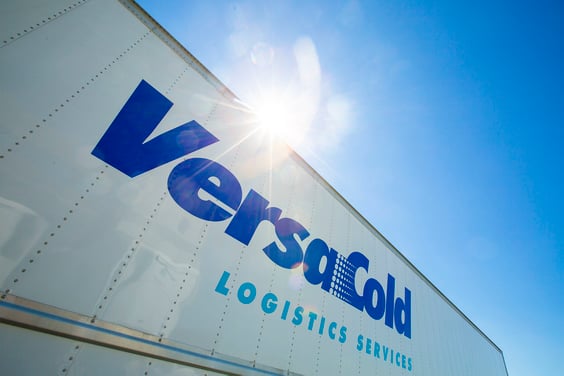 Like any industry, the cold chain logistics world has its own unique language that sometimes needs additional explanation for people outside the industry. To help you understand some complex terms that are specific to the industry, VersaCold has put together a list of commonly used terms and definitions as defined by trusted industry sites.
---
Check out these other interesting articles:
Why Is SmartWay Certification Important to Our Customers?
http://blog.versacold.com/why-is-smartway-certification-important-to-our-customers
Select Ready Foods Case Study
http://blog.versacold.com/select-ready-foods-case-study
---
This week's entry will start where Part 1 left off and define important cold chain terms starting with the letters H to O.
Handling Costs: The cost involved in moving, transferring, preparing, and otherwise handling inventory - Inbound Logistics
Hundredweight (CWT): a pricing unit used in transportation (equal to 100 pounds) - CSCMP
Importation Point: The location where goods will be cleared for importation into a country - Inbound Logistics
Import/Export License: Official authorization issued by a government agency which allows for the transport of goods across their national boundaries. Licenses may be required for all or only specific classes of commodities - CSCMP
In Bond: Goods are held or transported in-bond under customs control either until import duties or other charges are paid or to avoid paying the duties or charges until a later date - CSCMP
Inbound Logistics: The management of materials from suppliers and vendors into production processes or storage facilities - Inbound Logistics
Inland Bill of Lading: The carriage contract used in transport from a shipping point overland to the exporter's international carrier location - CSCMP
Integrated Logistics: A comprehensive, system-wide view of the entire supply chain as a single process, from raw materials supply through finished goods distribution. All functions that make up the supply chain are managed as a single entity rather than managing individual functions separately - CSCMP
Inventory Cost: The cost of holding goods, usually expressed as a percentage of the inventory value; includes the cost of capital, warehousing, taxes, insurance, depreciation, and obsolescence - Inbound Logistics
Inventory Velocity: The speed at which inventory moves through a defined cycle (i.e., from receiving to shipping) - Inbound Logistics
Just In Time (JIT): An inventory control system that controls material flow into assembly and manufacturing plants by coordinating demand and supply to the point where desired materials arrive just in time for use. An inventory reduction strategy that feeds production lines with products delivered just in time. Developed by the auto industry, it refers to shipping goods in smaller, more frequent lots - CSCMP
Key Performance Indicator (KPI): A measure that is of strategic importance to a company or department. For example, a supply chain flexibility metric is Supplier On-Time Delivery Performance, which indicates the percentage of orders that fulfilled on or before the original requested date - Inbound Logistics
Lading: The cargo carried in a transportation vehicle - Inbound Logistics
Less-Than-Carload (LCL): Shipment that is less than a complete rail car load (lot shipment) - Inbound Logistics
Less-Than-Containerload (LCL): A term used when goods do not completely occupy an entire container. When multiple shippers' goods occupy a single container, each shipper's shipment is considered to be LCL - Inbound Logistics
Less-Than-Truckload (LTL): Trucking companies that consolidate and transport smaller (less than truckload) shipments of freight by utilizing a network of terminals and relay points - Inbound Logistics
Logistics: The process of planning, implementing, and controlling procedures for the efficient and effective storage of goods, services, and related information from the point of origin to the point of consumption for the purpose of conforming to customer requirements. This definition includes inbound, outbound, internal, and external movements - CSCMP
LTL shipment: A less-than-truckload shipment, one weighing less than the minimum weight a company needs to use the lower truckload rate - Inbound Logistics
Negotiable BOL: Provides for the delivery of goods to a named enterprise or to their order (anyone they may designate), but only upon surrender of proper endorsement and the bill of lading (BOL) to the carrier or the carrier's agents. Also known as an order bill of lading - Inbound Logistics
North American Free Trade Agreement (NAFTA): A free trade agreement, implemented January 1, 1994, between Canada, the United States, and Mexico - Inbound Logistics
Ocean Bill of Lading: The bill of lading issued by the ocean carrier to its customer - Inbound Logistics
Outbound Logistics: The process related to the movement and storage of products from the end of the production line to the end user - CSCMP
---
Contact one of our Sales Specialists today and let us show you why we are the right choice for your business. sales@versacold.com or 1-800-563-COLD