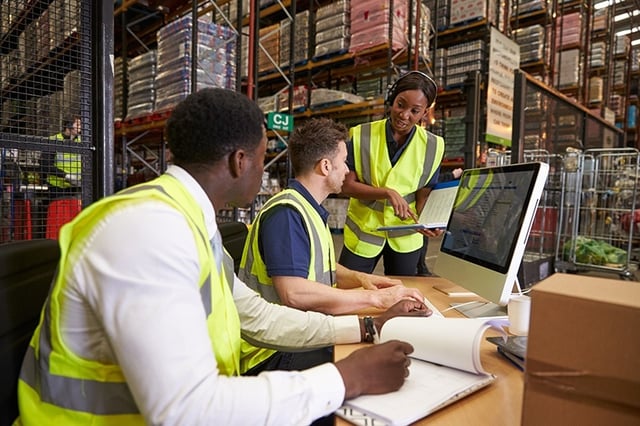 Every year supply chain management becomes more complex due to changing regulations, technology and a variety of other factors. This complexity has made it more difficult for mid-tier and large-sized companies to oversee every element of their supply chain from beginning to end. That is why, since the 1970s, we have seen more and more companies rely increasingly on 3rd party logistics (3PL) providers to manage and support their supply chain.
What has changed since the 1970s? What is 3PL? Why is it critical to a supply chain? Keep reading and we will explore all these questions and more.
3PL is an essential part of the modern supply chain
The business of 3PL can be traced back to the 1970s as a way of identifying intermodal marketing companies (IMCs) in contracts for the transportation of goods. These IMCs started out serving the purpose of intermediaries (what we would call a middle man) that would accept shipments from shippers and tender them to rail carriers. This function effectively made them 3rd parties to the relationship—hence the term 3PL. A lot has changed since that time, and 3rd party logistics providers have grown to offer a variety of customized solutions that provide clients with a true partner for all their logistical needs. In 2008, the United States government attempted to define this relationship in legislation, describing 3PL as the following:
"A person who solely receives, holds, or otherwise transports a consumer product in the ordinary course of business, but who does not take title to the product" –U.S.C. Title 15 – COMMERCE AND TRADE.
This definition is fairly broad and begs some further exploration to define what a 3PL provider looks like today.
What has changed?
No longer just an intermediary, 3PL providers have become trusted partners that utilize their own specialized assets to reduce a company's capital costs and provide industry knowledge to meet specific outsourcing needs. The specialized assets available for a customer's supply chain may include dedicated warehousing, transportation, inventory management, packaging, and much more. With the expansion of 3PL services, we have also seen increased service integration or bundling, which reduces costs and builds stronger relationships through tailor-made solutions for the client.
These solutions can have the added benefit of providing a company with unique growth opportunities. Through the understanding of a customer's unique challenges and goals, 3PL can provide access to new geographic and product markets that would be otherwise difficult to enter without the specialized knowledge and expertise of a 3PL provider.
That effectively gets to the core of why 3PL has successfully worked for so many businesses over the years. A quality 3PL provider works with clients to identify their business goals, values, and infrastructure needs. Once identified, the provider takes this information and creates innovative solutions that enhance the customer's supply chain and saves them money.
3PL provides customers with more than cost savings—it provides real value
Although beneficial in other areas, when it comes to the supply chain for temperature sensitive products specifically, many companies are forced to rely on old or even obsolete assets because they lack the necessary capital for investment in non-core areas of their business. As businesses feel the pressure to become leaner to compete in the global market, 3PL provides the answer to companies looking to improve efficiencies, reduce expenditures and take advantage of innovative processes and technologies they would not be able to leverage otherwise.
When you outsource elements of your entire supply chain, a trusted 3rd party logistics provider ensures that you can you focus on your core business. After all, it is your core business that generates revenue, not the logistics surrounding the product.
----
Have any questions about 3PL? Want to know what logistical support can do for your company? Leave a comment or contact one of our Sales Specialists today and let us show you why we are the right choice for your business. sales@versacold.com or 1-800-563-COLD