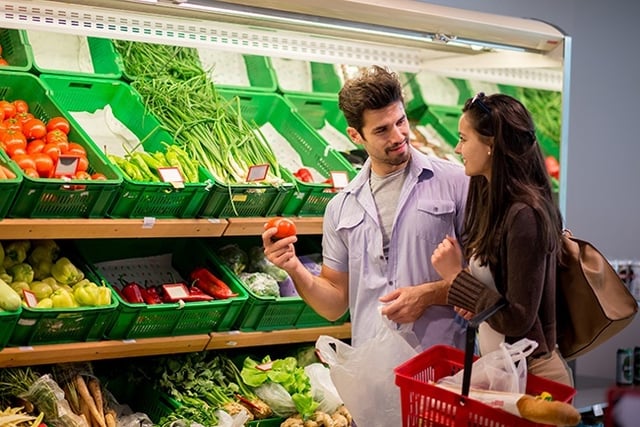 The supply chain has changed dramatically across the globe over the last several years, and few other industries have felt the effects of those changes quite like the temperature-sensitive products industry. Buying trends evolved, regulations shifted and other factors continue to impact demands on the cold supply chain to a great extent.
This week's article will delve deep into three fascinating cold chain trends impacting VersaCold customers and how those trends affect the industry overall.
The industry is seeing several trends affect how the customer interacts with a temperature-sensitive supply chain. We are going to touch on some of the major ones we noticed in recent years and discuss how these trends have affected our industry and our clients.
1) It is no secret that the globalization of the manufacturing base and supply chain is here to stay
In light of this movement, multinational companies are setting out to adapt their supply chain quickly to new trade agreements to take advantage of lower tariffs, new rules, and different standards. While these agreements affect each industry differently, exports have continued to grow overall within Canada, and this has placed significant pressures on all aspects of the supply chain. Businesses now rely increasingly on cross-border, multinational logistics firms that have the expertise to keep up with this demand.
2) The retail industry and food manufacturers are consolidating at an unprecedented rate
In the wake of a less-than-stellar economic recovery, companies in these sectors have been forced to fight hard for market share in a low-growth environment. Many businesses have been compelled to focus on consolidating to better compete in the current marketplace. A more consolidated marketplace has made it necessary for supply chain logistics firms to focus on how they can offer greater capabilities for these large companies. As their trusted partners, logistic companies must find ways to work within more expansive supply chains and determine where the additional value can be provided to customers in all segments of the supply chain.
3) There is an increased demand for premium and specialized products
Despite a slow global recovery from the latest economic recession, the demand for premium and specialized products has grown over recent years. The increased demand for quality and integrity has been coupled with a growing number of stock keeping units (SKUs)—though many of these products have sold at a slower velocity. As a result, products are likely to stay on the shelves longer, therefore, creating new logistical challenges for managing inventory levels with unique transportation requirements. This has led many companies to look for advantages in packaging to ensure products maintain freshness for greater amounts of time throughout the cold chain. However, it is interesting to note that the greatest risk to the cold chain remains with the consumer as they exit the retail environment and the product's quality can diminish sitting in the car on the way home.
These global trends are having a dramatic effect on all aspects of the cold chain and shifting how producers of temperature-controlled products do business within the market. The demands of consumers and producers have changed the focus of logistics providers towards cost reduction, higher standards and maintaining quality for longer periods of time.
---
Where do you see the trends going for the cold supply chain? Are you noticing any trends affecting how you do business? Please share them with us or any other thoughts you might have on this fascinating market in which we operate.
Contact one of our Sales Specialists today and let us show you why we are the right choice for your business. sales@versacold.com or 1-800-563-COLD