Supply chain expertise presents a charitable partnership opportunity; common values seal the deal.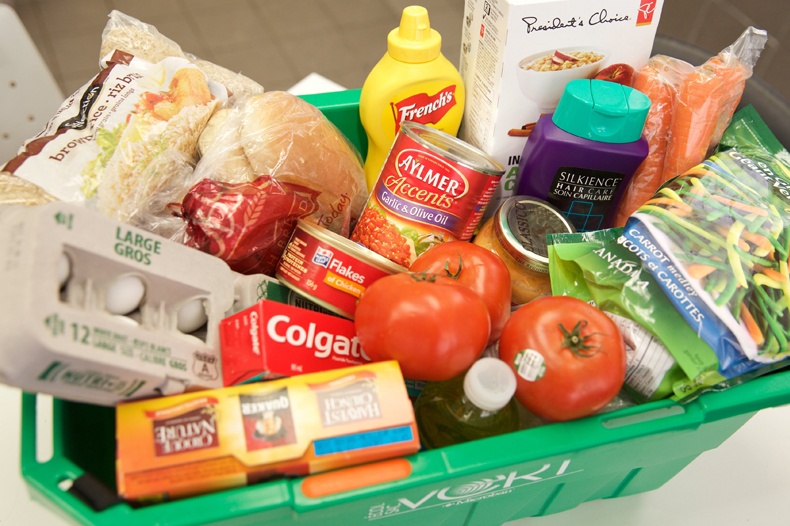 One of the great things about working nationally throughout Canada is that you start to develop an understanding that it's a giant landscape compiled of unique and amazing local communities that people really care about. Which is why over the last year, as we have undergone a search to find the right charitable partner, it has been important for us to find an organization with a strong national presence but makes a real impact at a local level.
And we couldn't be more pleased to announce we have found our simpatico partner. Food Banks Canada provides national leadership to relieve hunger today and prevent hunger tomorrow in collaboration with the food bank network in Canada.
With food at its core, this is a charity with very similar values – delivering safe, quality food to families across Canada. And much like the way VersaCold operates, Food Banks Canada is a national company with a local mandate.
Leslie Murray, Marketing Manager, VersaCold explains:
"This was about bringing a fragmented strategy into one national partner, so we could have a bigger impact on the community. Participating in the communities where we work and live is very important to us. The relationship with Food Banks Canada is reflective of our business and what we stand for. Like them, we have a national presence, but a solid local footprint."
Erin Filey-Wronecki, Senior Account Manager, FBC echoes the sentiment:
"It was really evident right from our very first meeting that there was a lot of synergy and a lot of alignment. Our philosophy, especially around food safety, really lined up with the philosophy of VersaCold. We really try to look at it as a partnership that has win-wins on both sides. And there's a lot of great things that we can do together."
If you are unfamiliar with the name Food Banks Canada, chances are you are probably still very familiar with what they do and whom they support.
FBC is a national charitable organization dedicated to helping Canadians living with food insecurity. They support a network of Provincial Associations, Affiliate food banks, and food agencies that work at the community level to relieve hunger. Together, their network assists over 850,000 Canadians who turn to food banks each month.
VersaCold's ongoing strategic partnership with FBC will utilize not only our warehousing facilities across the country, but also our supply chain logistics and ability to source safe and healthy food for Canadians in need. "We play an important role in the food chain and so this [partnership] is an extension of that. We get to give our services," says Murray. And with the added strong relationships of VersaCold's food manufacturing partners, the ability to anticipate where and when large food donations might become available, avoiding unnecessary food wastage, can be better realized. "We are starting to encourage our customers, when things approach code but are still safe and good, to say to them, 'Rather than destroy this, could we donate it to the food bank?' We want to empower our managers to speak to our customers."
Another important mandate for FBC is to ensure that food banks aren't just being stocked with the traditional non-perishable foods that many people often associate with food donations. Filey-Wronecki explains, "We want to highlight that food banks have the ability to deliver fresh and perishable foods to people. 38% of food being delivered to people through food banks is fresh and or perishable. The relationship with VersaCold is going to allow us to increase that number."
And of course, at the heart of this exciting new partnership is a like-minded desire to give back and make a real positive impact on the communities we know, love and live in, all across Canada. Lisa Wernham, Director, National Food Share at FBC, hits the nail on the head: "The desire to give back to the community is ingrained in both cultures."
Needless to say it's a good fit.
If you would like to get involved with a food bank in your community or donate to Food Banks Canada, you can find out more information by visiting https://www.foodbankscanada.ca/Get-Involved.aspx
A quick history about Food Banks Canada:
In 1981, the first formal structure of a food bank as people commonly understand them today was established in Edmonton. A crash in the oil market led to forming this initial food bank as a temporary measure to help provide aid to those affected. The results were shown to be positive and repeat-able.
By 1987, as more food banks began forming all over the country, the need to come together and have a voice at the national table was evident. And so the Canadian Association of Food Banks was formed, implementing the national food sharing system where food could be logistically acquired and distributed at a national level, all across the country.
In 1989, the inaugural Hunger Count was released, which was the first of its kind in Canada, whereby a statistical analysis of how many people were turning to food banks was conducted. This annual report continues through to today.
In 2008, the name of the association was officially changed to Food Banks Canada.
In Dec 2017, Food Banks Canada worked with VersaCold on a pilot program which resulted in the contribution of approximately 240,000 meals to Canadians across the country.