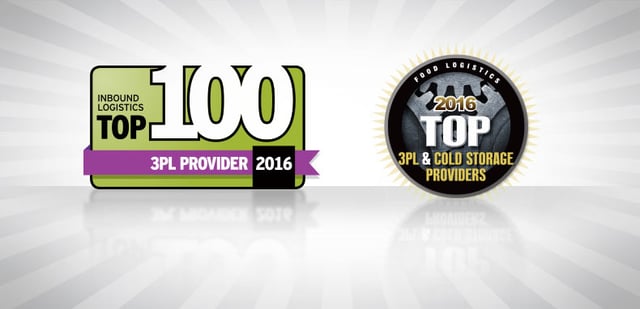 At VersaCold we pride ourselves on our performance-driven culture. From top to bottom, our focus on the continuous innovation and improvement of our services is what drives us and ensures that we never rest on our laurels.
That is why we are excited to take a moment and share with you the recent recognition we have received from two of the industry's most trusted publications. In August 2016, VersaCold was named one of Inbound Logistics' Top 100 Third-Party Logistics Providers of 2016 and was recognized by Food Logistics as a 2016 Top 3PL and Cold Storage Provider.
"We are honored to be recognized as a top third-party logistics and cold storage provider by these two publications," said Douglas Harrison, President & CEO of VersaCold. "Recognition like this further drives our commitment to the continuous improvement and innovation of our services and to enabling our valued customers to achieve outstanding business success and peace of mind, so they can focus on what matters most – the families around the world who enjoy their products."
To learn why recognitions from top industry publications matte, read more.
VersaCold makes Food Logistics Top 3PL and Cold Storage Providers list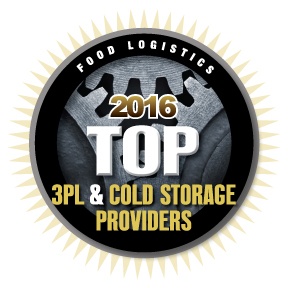 Food Logistics is an AC Business Media publication exclusively dedicated to providing detailed coverage on the movement of products through the food supply chain. With over 24,000 subscribers, Food Logistics' reach includes many of the industry's most influential people.
The 2016 Top 3PL & Cold Storage Providers list, put out annually by Food Logistics, serves as a guide to third-party logistics and cold storage providers whose products and services are critical for companies in the global food and beverage supply chain.
"The global food supply chain is responding to new challenges associated with food safety regulations, along with changing consumer demands for more fresh, healthy, and locally sourced options," said Lara L. Sowinski, Editorial Director of Food Logistics and Supply & Demand Chain Executive. "The companies on our 2016 Top 3PL & Cold Storage Providers list are among those in our industry who are expanding their capabilities and expertise to better support the complexities of today's global food supply chain."
VersaCold recognized as one of Inbound Logistics Top 100 Third-Party Logistic

s

Providers for 2016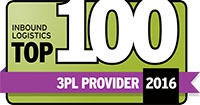 Inbound Logistics' Top 100 3PL Providers list serves as a qualitative assessment of service providers that the publication feels are the best equipped to not only meet but surpass the evolving outsourcing needs of its readers. The Top 100 is chosen through careful evaluation of submitted information, personal interviews, and online research. Inbound Logistics then compares that data to its readers' burgeoning global supply chain and logistics challenges.
"VersaCold continues to provide the logistics, transportation, and supply chain solutions Inbound Logistics readers need to achieve the visibility and control that drives successful supply chains," said Felecia Stratton, Editor, Inbound Logistics. "VersaCold was selected as a 2016 Top 100 3PL Provider because it is flexible and responsive, anticipating customers' evolving needs with innovative solutions empowering logistics and supply chain excellence."
------
Would you like more information on why VersaCold is the right logistics partner for your temperature-sensitive products? Contact one of our Sales Specialists today and let us show you why we are the right choice for your business. sales@versacold.com or 1-800-563-COLD