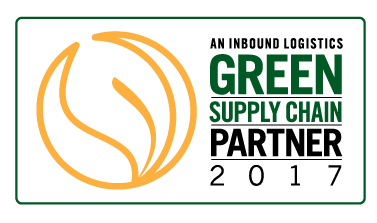 VersaCold is proud to announce that we have been named one of Inbound Logistics' 75 Green Supply Chain Partners (G75) this year. The list profiles organizations that demonstrate an ongoing commitment to "sustainable supply chain, logistics and transportation practices." Recognition such as this reinforces VersaCold's commitment to providing sustainable solutions to our customers and being their trusted partner in building a more sustainable planet.
The G75 list is chosen by Inbound Logistics editors based on several categories such as a company's corporate sustainability initiatives, public-private partnerships and collaborations on customer-driven projects. These categories are measured against four benchmarks of measurable green results, evidence of continuous improvement, sustainability innovations and industry recognition.
We look forward to continuing to lead by example while making progress toward our goals of protecting the environment and reducing our impact on resources.
---
Learn more about VersaCold green initiatives
Learn Why VersaCold Chooses Bullfrog Power to Fuel Our Vancouver Corporate Office
http://blog.versacold.com/learn-why-versacold-choses-bullfrog-power-to-fuel-our-vancouver-hq
Why is SmartWay Certification Important to Our Customers?
http://blog.versacold.com/why-is-smartway-certification-important-to-our-customers
---
Please click here to see the full list of G75 companies and continue reading to learn more about why Inbound Logistics considers VersaCold a Green Supply Chain Partner.